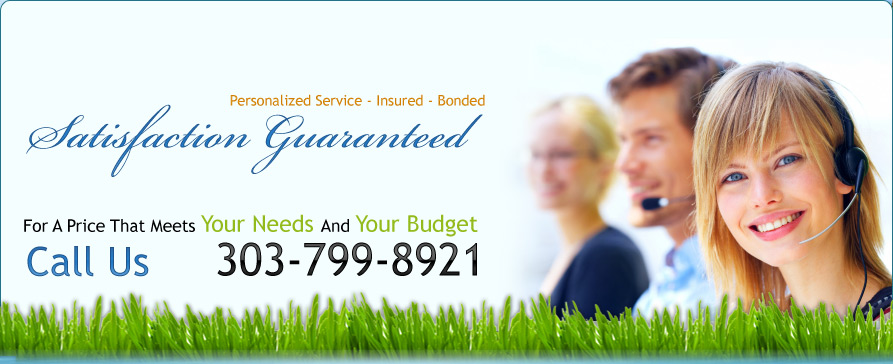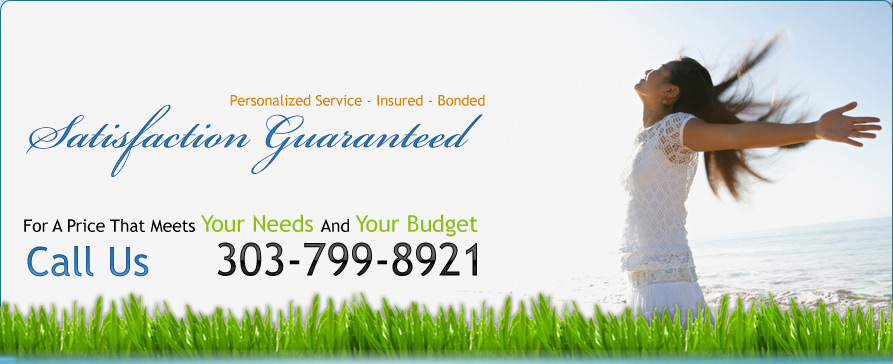 The Cleaning Crew
"WOW! Thank you all so much for the wonderful cleaning job!!!! What a delight to come home to a clean house! I think I am spoiled now… THANK YOU!" The Mosses
"I just had The Cleaning Crew clean my house as a move out clean and it was the best money I ever spent I wish I'd hired them when I first came here."
The Cleaning Crew is owned and operated by individuals who have invested capital and time into creating a successful company and "we care about each and every customer"
Contact Us
Looking for professional maid services to fulfill your house cleaning needs? What ever the area: Englewood, Denver, or greater, call the best residential cleaning service: "The Cleaning Crew".
Address:
15350 E Hinsdale Dr. Unit #G
Englewood, CO. 80112
Phone: 303.799.8921
Fax: 303.792.7095
Email: info@denvercleaningcrew.com
Professional House Cleaning Services
Want 1st class rated professional cleaning service in the Denver Colorado area and greater! Your total satisfaction is through The Cleaning Crew employees.
All our cleaning supplies are only at professional high-quality/safe commercial ranking, tailored specially, for residential use (i.e. they are environmentally friendly, mild and unscented). We use only professional equipment to tackle the toughest cleaning jobs.
We ensure you will enjoy a cleaned environment, saving you time, money, not having to stock cleaning supplies anymore!
For maximum selling potential the Cleaning Crew, will now work with Realtors, real estate brokers, or home owners to provide move in/out cleaning services. We guarantee that the home or property will smell fresh and sparkle from top to bottom.
Premium Denver, CO. Cleaning Services
The Cleaning Crew offer's 1st Class rated services, for all your needs; house cleaning services, maid services, office cleaning services and housekeeping services. Our professional, friendly and efficient maids are available on a one-time or ongoing basis. We assign a professionally trained Two-Member Team responsible for your total satisfaction. We stand behind our performance and we guarantee satisfaction.
Start-Up Cleaning Service:
Our Deep Clean start-up service is the key in getting your home "Spick and Span". This first visit is charged at an hourly rate so give the quality you deserve. Call 303-799-8921, for more details.
Spring Cleaning Service:
All homes annually need seasonal major cleaning attention, from top to bottom. We pride ourselves in our thorough cleaning techniques. Call 303-799-8921, for details.
Move-In/Move-Out Cleaning Services:
Our move-in/move-out cleaning package offer will guarantee a spotless home. This service is charged at an hourly rate so give the quality you deserve. Call 303-799-8921 schedule in advance and we guarantee 100% satisfaction.
Weekly Cleaning Services:
Our housecleaning team is flexible and can work around your schedule. So if you have a busy schedule and simply have no time for house cleaning tasks! This service is for you. Call 303-799-8921.
Bi-Weekly Cleaning Services:
Our scheduled Bi-Weekly cleaning service will spruce up your home for you. For all details, Call 303-799-8921
Office Cleaning:
We provided high quality Office Cleaning Services for businesses of 10,000 sf or smaller. This allows us to do a more thorough, detail orientated cleaning job.
Special Cleaning Services:
Our professionally trained staff is ready to carryout any special cleaning service you may wish in such diversified fields as:
Post-Construction clean up.
Preparation to sale clean up.
Residential, home, office, condo, apt, commercial cleaning.
We give reliable, flexible scheduling for all our cleaning services.We will be happy to use any green cleaning products you provide.Fully licensed, bonded, insured, we stand behind our performance and we guarantee satisfaction.Your satisfaction equals our satisfaction.